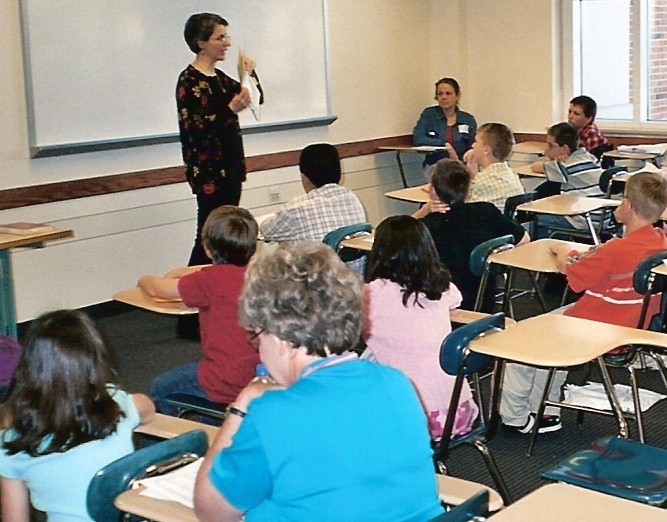 Worms, Pens, and Butterflies
Much of who I am as a person and an author is rooted in my upbringing as the first-born child of Italian immigrants. In this presentation, I discuss how my background and life experiences influence my writing. I also describe my roundabout route to becoming a published author, emphasizing the importance of both reading and writing in accomplishing career goals, whatever they may be. I typically use PowerPoint slides to show some of the milestones (and humorous events) along my path to publication. This presentation lasts 45 minutes to one hour, including time for questions.
"Worms, Pens, and Butterflies" is best suited to grades 4-8. Contact me for information regarding programs for older audiences.

See the right sidebar for what educators and attendees
say about my presentations.
I am also available to present writing workshops based on classes I have taught, and I will tailor my talks to audience and curriculum needs. Here are some sample topics:
NEW! Separating Fact from Fiction: highlights my research for Playing by Heart, which was based on two amazing sisters who lived in 18th-century Milan, one a composer and the other a mathematician. I share techniques for spotting falsehoods, both online and in print, while introducing students to two inspiring women in STEAM.

Transforming Life Into Fiction: explains how I fictionalized people, places, and events from my childhood to write Rosa, Sola. Students practice transforming their own real-life experiences into fiction.

Re-Visioning—Seeing with "Fresh Eyes": describes the many revisions Rosa, Sola went through prior to publication and presents specific techniques to help students "re-vision" their own writing.
Young Author's Workshop: presents techniques for generating ideas, developing characters, creating plot, and describing setting.
Need help planning a school author visit?